April 8th, 2023: It all comes down to this, Gophers against Quinnipiac for the NCAA Men's Hockey National Championship as Minnesota looks to end its 20-year Championship drought. 
–> Follow @Dylanloucks4 on Twitter
---
Tampa, Fla – At the start of the regular season everyone always talks about "winning the last game of the year." If you do that, well, you win the championship. The Gophers have made the championship game three times since 2000, they have won twice and lost in 2014 against Union 7-4.
The last time they won the National Championship was in 2003 against New Hampshire. They also scored an overtime winner from Grant Potulny in 2002 to beat Maine.
Quinnipiac on the other hand, played in the last National Championship game in Tampa back in 2016 where they lost to North Dakota 5-1. They also made the 2013 National Championship game where they lost to Yale 4-0 in Pittsburgh.
Both of those Quinnipiac runs were coached by Rand Pecknold who has been coaching Quinnipiac for 29 years. They will enter their third National Championship game in their history and will look for their first Championship title.
The Gophers will look to end their 20-year championship drought after winning back-to-back Championships in 2002 and 2003. They will also look to win their sixth National Championship in program history.
Scouting Report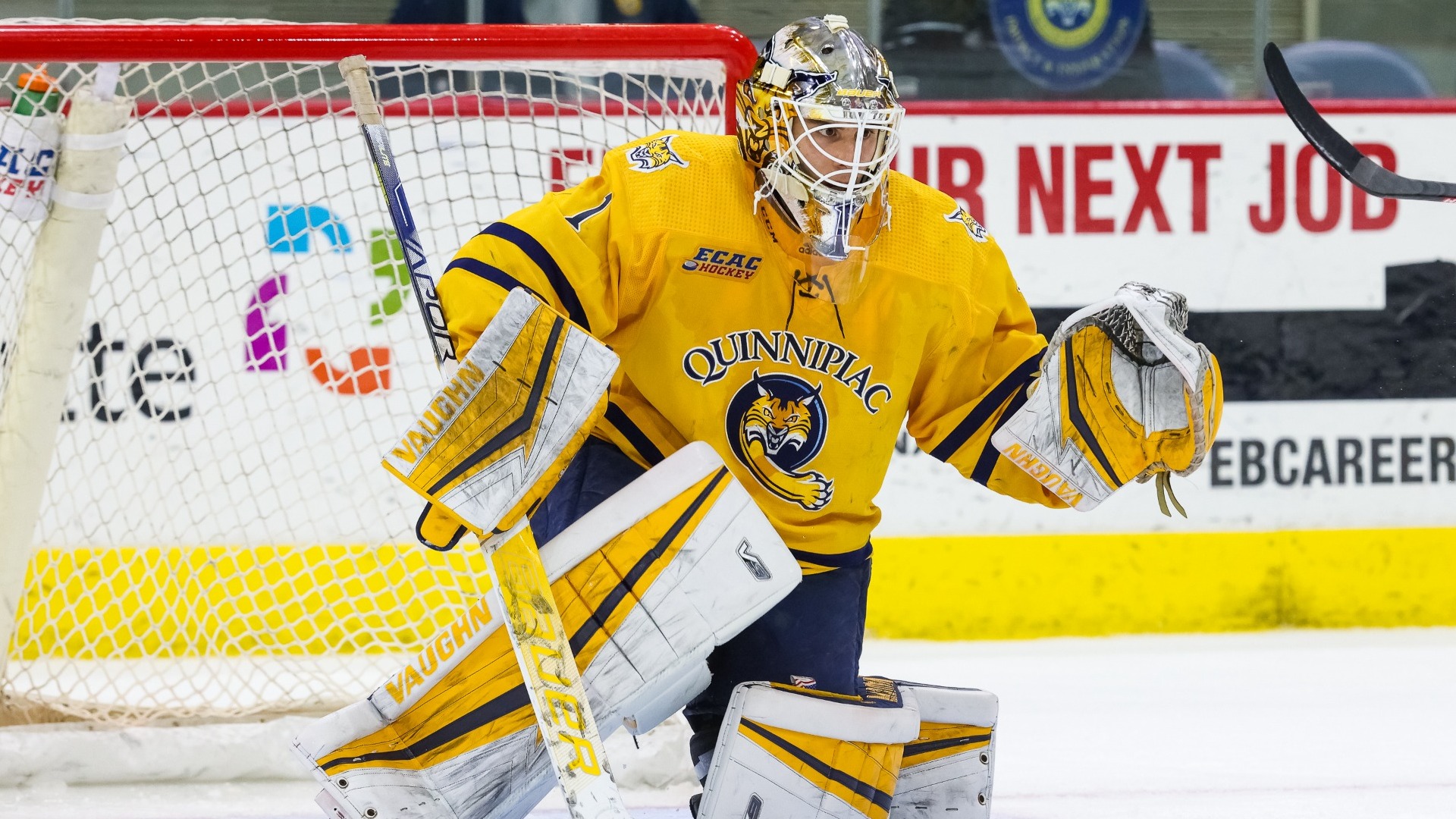 Pecknold runs a very defensive team and a team that he calls an underdog.
"We don't mind being the underdog. Nobody gave us a chance to win tonight," Pecknold said after beating Michigan. "Nobody gave us a chance to win on Saturday but we'll find a way to figure it out."
It seemed Michigan was relying on its speed to win the hockey game but Pecknold wants teams to do that because that style falls perfectly into his trap. The 1-3-1 trap clogs the neutral zone which doesn't allow teams to enter the offensive zone, it is smart but it can be beaten if you dump the puck in and go to work.
As it was stressed in the Boston University game, the Gophers are going to have to win as many puck battles as they can, especially if Minnesota dumps the puck into the offensive zone.
In the last three games, the Gophers have won 252 puck battles which are 40 more than their opponents, the Quinnipiac Bobcats. The Gophers have also won ten percent more puck battles than Quinnipiac has in that span. In the Bobcats' last three games, they have engaged in 170 defensive zone puck battles whereas, the Gophers have 43 offensive zone puck retrievals in their last three games.
Quinnipiac's goaltender, Yaniv Perets, has stopped 69 percent of the 43 high-danger scoring chances he has faced in his last three games. In his last ten games, Perets has allowed four goals on his glove side, three of which were on his high glove. He's allowed seven on his blocker side, four of which have been low blocker, right above the pad. He moves very well so this should be a good test for the Gophers.
The National Championship game will air on ESPN at 7:oo pm Central Time and 8:00 pm Eastern Time here in Tampa.