Joined

Apr 9, 2022
Messages

989
Reaction score

808
Points

93
Thank you! Coach Johnson for your success plan. In response we fans are reciprocating with the 7 Point Fan Loyalty Pledge. Thank you again for the payoff we will see from your success plan underway.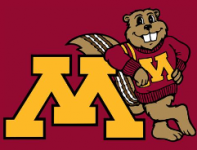 7 Point Fan Loyalty Pledge
Point 1. We are thankful that you were able to sign elite center Dennis Evans, Coach Johnson. This is part of the success plan that we understand will take a little time to implement. He starts with the Gophers next season.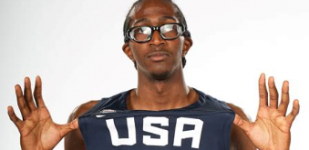 Point 2. We are thankful you signed Mr. Minnesota Basketball 2022 Braeden Carrington. The guard star of the future is only a freshman for the Gophers right now. We understand it will take some time for him to develop. This takes time. He looks promising already.


Point 3. We are not going to listen to the negative negatives who cry, "But Braedon Carrington and Dennis Evans could leave the team!" We believe the Johnson success plan *will* be realized and pay off.
Point 4. We understand that great coaches sometimes start with a slow start. Bill Belichick was fired from the Jets. Clem Haskins went 2-16 in the Big Ten his first year at Minnesota. What matters is the payoff. What matters is the success plan.
Point 5. We understand that an effective success plan -- the Coach Johnson plan -- takes insight and planning. Minnesota historically is not a good recruiting team. We understand that being a fan of the Gophers has historically been a tough experience. Overcoming this challenge takes wisdom. It takes forward-thinking field general vision. It takes several moves. A center. A guard. Another guard. We know that "win at this exact moment" is not realistic for Minnesota. The smart field general -- Coach Johnson -- will win through a smart success plan, the Coach Johnson plan.
Point 6. We are not going to listen to those fans who are unable to delay gratification. They need to find another team.
Point 7. We can't list all the other points, so #7 is for everything else. That includes Gophers signed
2023 prospect Cameron Christie
, the team suffered injuries at the start of the season that hurt, the team is very young and playing more freshmen than most other teams, guard will be fixed in the Johnson success plan, etc. The team is young and the success plan is underway.
"In the Big Ten no team in the conference has relied on freshmen more than the Gophers." - Star Tribune 12/30/22
Thank you Coach Johnson for your success plan underway that will pay off.