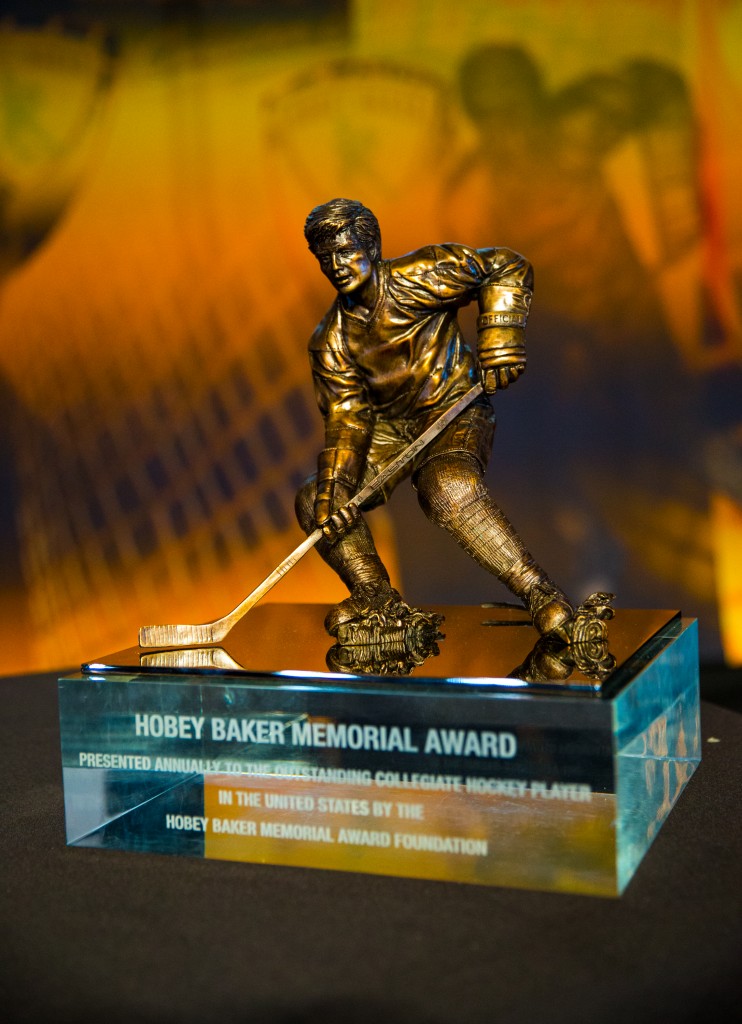 The 2023 Hobey Baker Award finalists are Adam Fantilli, Logan Cooley and Matthew Knies.
www.prohockeyrumors.com
"The three finalists for this year's Hobey Baker Award are
Adam Fantilli
,
Matthew Knies
and
Logan Cooley
, according to
Steven Ellis of DailyFaceoff
.
Fantilli, a freshman at the University of Michigan, is considered a top prospect for the 2023 NHL Entry Draft, and led all NCAA scorers with 64 points (29G, 35A) in 35 games, finishing seven points ahead of Cooley for the top spot. Fantilli has been able to further cement his status as a likely lottery selection in the draft, and adding the Hobey Baker would only solidify that standing.
Cooley, the No. 3 overall pick by the Arizona Coyotes last summer, had 57 points (20G, 37A) in 37 games for the University of Minnesota. Cooley's strong showing this season has given the Coyotes more reason to believe they have a potential No. 1 center in their organization. His 14 points in 7 games at the World Junior Championships for the US also showed he has an ability to perform in pressure situations. Cooley might be looking to join the pro ranks if he can claim this year's Hobey Baker.
Knies, a 2021 second-rounder by the Toronto Maple Leafs, finished tied for 19th in NCAA scoring with 41 points (21G, 20A) in 38 games playing alongside Cooley at Minnesota. Knies, a sophomore, built on a strong freshman campaign that saw him record 15 goals and 18 assists in 33 games. As a member of an organization annually tight with the salary cap, Knies has begun to develop into a player who could make an impact in the NHL while on an entry level contract. It remains to be seen when Knies will decide to turn pro, but winning the Hobey Baker could accelerate that process.
The winner of the Hobey Baker Award will be announced on Friday, April 7."
Michigan freshman Adam Fantilli is the third finalist. The Hobey Baker Award will be presented on Friday next week.
www.startribune.com
PS: This has been mentioned but thought it worthy of a new thread.