GopherHole Admin
Staff member
Joined

Nov 3, 2008
Messages

4,729
Reaction score

702
Points

113
Get to know Gophers freshman volleyball player Skylar Gray​
By: Mike Pokrandt | August 11, 2021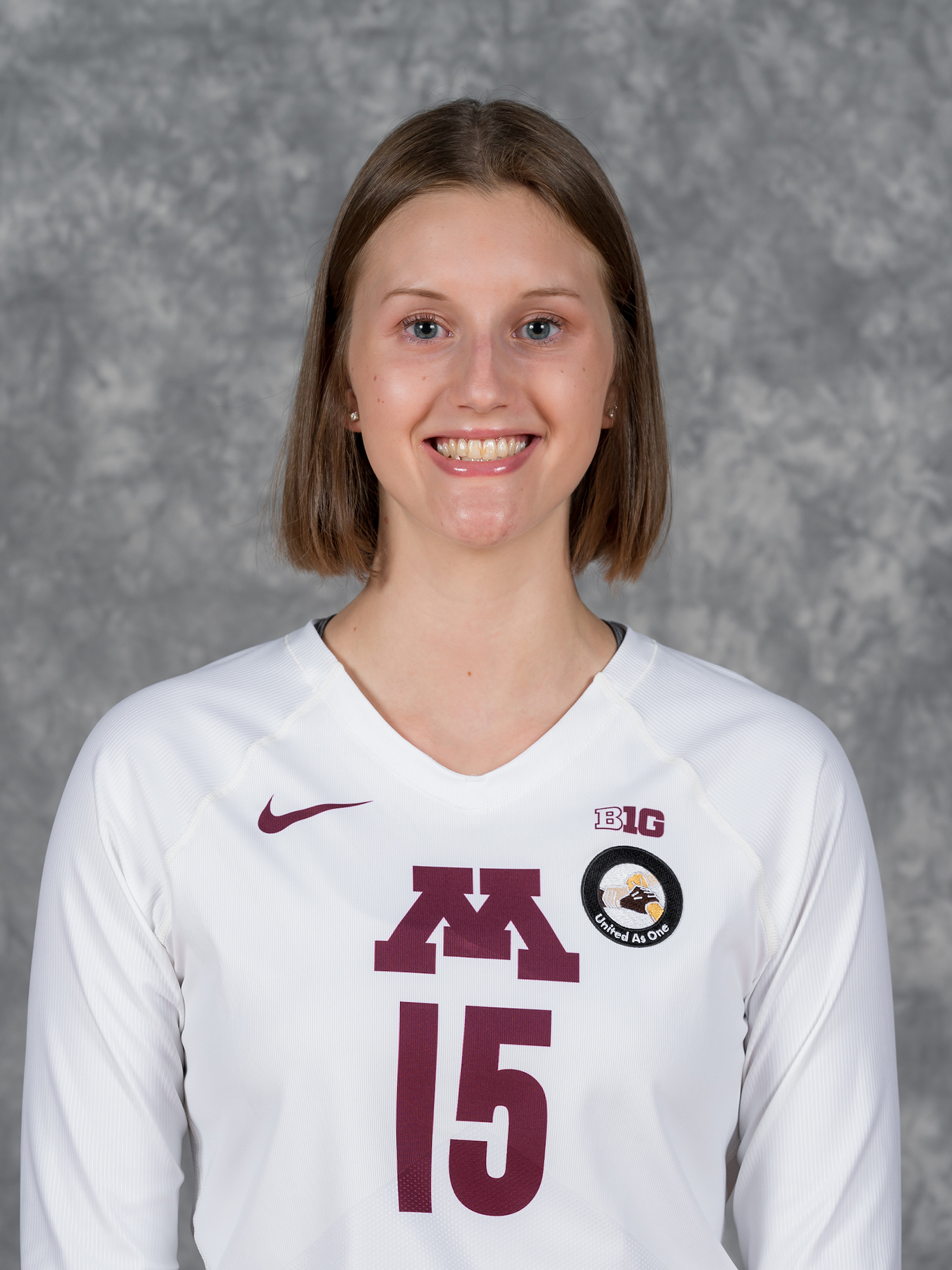 Skylar Gray is a 5'10" Libero/Defensive Specialist from Maple Grove, MN and Minnesota Select Volleyball Club. She finished her high school career as the schools leading scorer with more than 1,000 kills, 737 digs and 83 aces. Skylar was a four-time All-Conference selection and was named...
gopherhole.com
Skylar Gray is a 5'10" Libero/Defensive Specialist from Maple Grove, MN and Minnesota Select Volleyball Club. She finished her high school career as the schools leading scorer with more than 1,000 kills, 737 digs and 83 aces. Skylar was a four-time All-Conference selection and was named First-Team All-State as a senior. She was named to the American Volleyball Coaches Association's Phenom watchlist on three occasions and is a three-time participant in USA Volleyball's High-Performance Pipeline. Skylar is part of a very strong class of incoming freshmen for the Gopher volleyball program. I caught up with Skylar to understand her decision to play volleyball at Minnesota and her expectations for the upcoming season.
You were a team captain at Maple Grove High School, starting in your freshman year. What did you learn from this and what reaction did you get from the upper-classman?
As a freshman, it was a shock for me because I wasn't expecting to be named a team captain. The upper-classmen were very organized and I looked up to them a lot. Working with them helped me as I got later into high school, as I understood how to be a better captain.
High school and club volleyball are two different animals. What lessons did you learn from high school volleyball? What lessons did you learn from club volleyball?
In club volleyball, I learned that to be good you have to put in the work. People are paying to play and everyone is good on the higher-level club teams. So, you have to really put in the work, whether it be going to practice or lifting. I think that this will transfer well into college. In high school, I learned more about leadership. I was one of the better players on my high school team and one of the only kids that played both high school and club, so it was natural for me to take a leadership role. I learned that it was important to lead by example through my actions and not just through my words.
Tell me about the recruiting process, what other schools did you consider and what made you decide that the University of Minnesota was the right place for you?
I got a lot of letters from different colleges, including UCLA, Marquette and Dayton. If I had gone to Dayton, I probably would have been a hitter and not a defensive specialist. I had grown up watching the Gophers and going to a lot of their games. I visited Minnesota in my freshman year in high school. Everyone was so nice and I got to meet some of the girls. During the visit Coach McCutcheon told me that I was an ankle sprain away from being unemployed with volleyball. The message was that you need to have a plan if volleyball doesn't work out. This made me feel like they cared not only about the volleyball aspect of my life but me as a person.
For Gopher volleyball fans that didn't have a chance to see you play in HS or in club, what should they know about you?
I'm very excitable. Whether it be me or one of my teammates making a good play, I get super excited and tell everyone good job. It's all about the team. I'm constantly cheering everyone on.
What position do you expect to play at Minnesota?
In both high school and club, I was a 6-rotation outside hitter. So, I played both front row and back row. When I talked to Coach McCutchen, the conversation was about being a defensive specialist and not hitting at Minnesota. Unfortunately, I'm a little bit shorter than most of the hitters in the Big 10. My role will probably be more in the back row. Maybe if we run out of substitutions some time, I'll play front row.
What goals have you set for yourself as a freshman?
I really just want to learn all that I can and get the basic skills down. Each coach that I've had has taught me differently, so I have a bunch of ways to do things. I'm excited to see how the University of Minnesota program teaches us to play volleyball.
Pre-season practice starts in about a week. What are you most looking forward to? Is there anything that scares or intimidates you about it?
I'm excited to have the season starting and having the structured practices. We had open gyms and workouts this summer without the coaches. I'm excited to work with the coaches and see what they can teach me. I've heard from a lot of the girls that in pre-season you really don't get to have a life outside of volleyball. There is a lot of practice and lifting. I'm a little bit nervous about the time-management piece and how I'm going to adjust to that.
The Gophers early-season schedule is tough (Baylor, Texas, Florida, Stanford, Oregon). What was the reaction from you and your teammates when you saw the schedule?
At first, I was shocked. I was thinking we have all of these top teams to play. I was also excited. It would be good to have time in the beginning of the season to get in the groove of things with everybody, but the tough early-season will prepare us for what is going to happen down the road.


What do you like to do when volleyball season is over?
I love anything artistic. I learned to crochet over quarantine. I love pottery and have a pottery wheel in my house. I do a lot of ceramics. Watercolor painting is super fun. I like spending time outside, taking walks or hikes or riding a bike.
Who are your biggest influencers or mentors?
My parents, who have pushed me when I didn't want to go to an extra practice. There was a time when I was 12 and I wanted to quit volleyball because I was afraid that I wouldn't make a team. They encouraged me to continue. They have been a big impact because I've seen them push through things. My club coaches, especially Joy Tietz. She was my coach for 3 years and had been a volunteer assistant at Minnesota. Joy taught me a couple of the things that they at Minnesota, which made me feel confident as I was going into college.
What are you studying at the University of Minnesota?
I'm majoring in neuroscience. I love math and science. I got into it after I had 2 concussions. I learned that there wasn't a lot of research done on the brain. I want to go into the research side of the neuroscience field. If that doesn't work out, my backups are biology and psychology.