GopherHole Admin
Staff member
Joined

Nov 3, 2008
Messages

4,991
Reaction score

1,075
Points

113
Gopher Hockey Notebook: First Official Practice of The Season​
By Dylan Loucks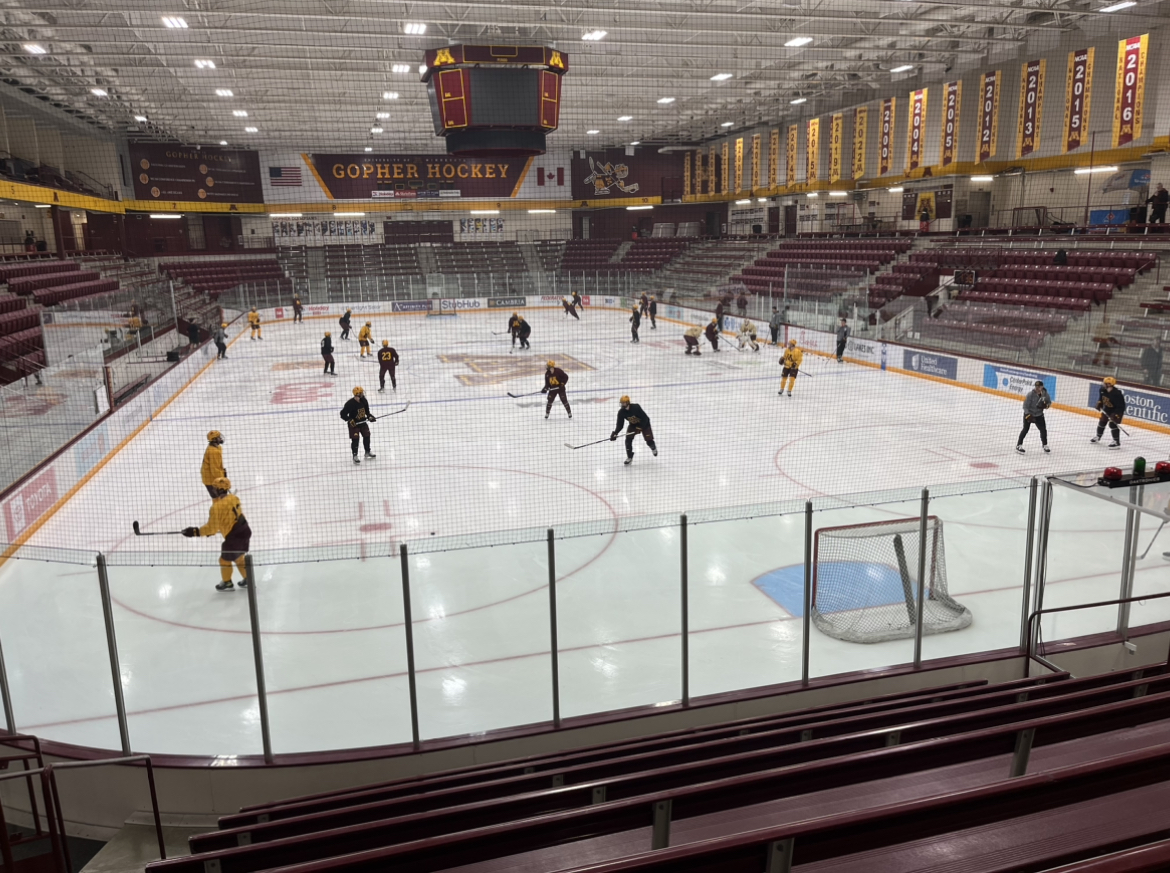 The Gophers Men's Hockey Team stepped on the ice for the first time since last April. They welcomed all seven newcomers to the ice.
gopherhole.com
Minneapolis, MINN –
With the hockey season starting in under one month, the Gophers got on the ice for their first official practice of the year. Their first practice was a light one with lots of line rush type of drills, which eases the seven newcomers into the swing of things.
Jimmy Snuggerud rotated in the line rushes with Jimmy Clark and Jaxon Nelson on one line and Aaron Huglen and Nick Michel on the other. Charlie Strobel was with Brody Lamb and Bryce Brodzinski, Connor Kurth was with John Mittelstadt and Mason Nevers, and Rhett Pitlick was with Oliver Moore and Garrett Pinoniemi.
Mike Koster was with Ryan Chesley, Luke Mittelstadt was with Cal Thomas, Carl Fish was with Sam Rinzel, and Axel Begley took rushes with Max Rud.
Things look a little different without Logan Cooley, who originally stated on an instagram post that he was coming back for his sophomore year, but Snuggerud may get to start the year with either Huglen or Nelson as his center. Huglen in fact led the team last year in expected goals per game and expected goals per 60 minutes. So Snuggerud will only benefit from playing with Huglen this year based on the amount of offense Huglen generates, as opposed to regressing because he isn't playing with Cooley.
All eyes were on Oliver Moore after he taken 19th overall by the Chicago Blackhawks in the 2023 NHL Draft. Moore certainly impressed on day one as he showed off his tremendous speed and stick handling ability.
Other Notes
Freshman Goaltender Nate Airey, who came in this year after Owen Bartoszkiewicz went back to the USHL with the Youngstown Phantoms, did not participate in practice. Airey did sit on the bench and watch though.
Mike Koster enters his senior season with a letter on his chest as he is the Gophers co-captian along with Jaxon Nelson. The other two assistant captains are fifth year senior Bryce Brodzinski and senior froward Mason Nevers.
Sam Rinzel, the freshman defenseman looks to be a big piece on the Gophers back-end for the upcoming season. Rinzel, Koster, and Luke Mittelstadt who had a great freshman season last year where he notched five goals and 21 assists in 38 games, will likely run the Gophers two power plays.