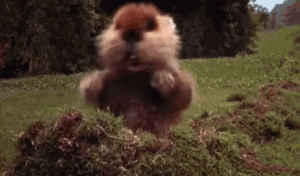 Junior Patrick Bath, a 6-foot-9, 210-pound forward from Fridley (MN) Totino-Grace plays for perhaps the most talented team in the state. He is considered one of the top Minnesota big men in the Class of 2023, even though he is sometimes overshadowed by his own teammates.
Bath helped lead the Eagles to a 16-5 mark, losing to Minnehaha Academy 73-60 in the Class AAA, Section 4 finals, despite leading by 15 points in the first half.
Bath averaged 7.4 points as he scored in double figures in six of 21 games this season, including a season-best 12 points three times.
The Eagles also return senior Demarion Watson (Iowa State commit) and fellow junior Taison Chatman, who is considered the top junior in the state and adds St. Thomas commit Ahjany Lee. They will the favorites to win the Class AAA tournament next March.
GopherHole recently caught up with Bath at the Hardwood Elite League to learn the latest about his recruitment and upcoming season.
GopherHole: What is the latest on your recruitment? I know that you got a lot of calls back in June when coaches could finally contact you.
Patrick Bath: Probably Stanford and South Dakota. Those two have been in contact with me a little bit.
GopherHole: You have two offers; Siena and Cal Poly. I know that you have had some recent open gyms. What schools have been out there?
Patrick Bath: There have been a lot of schools out there. Minnesota has been out there a lot. I think Xavier has been to one. Iowa and Iowa State. A lot of schools like that.
GopherHole: Obviously, you are on a very talented team. What are the expectations for the upcoming season?
Patrick Bath: I believe that we should win state and I am pretty confident that we will and to me, that is the biggest goal. To go undefeated and win state this year.
GopherHole: With Ahjany Lee coming in this year, what does that do with your role? I think that you and he both have the ability to play both inside and outside, so you can play together.
Patrick Bath: Well, that is the thing, we are going to be a 4 and a 5, but with our team, Nick (Carroll) plays us as position less, so I feel like neither one of us is going to be set in the inside or outside. We are both going to have our own freedoms, so at this point, our role is going to probably the same as last year, being inside and outside for both of us.
GopherHole: Like you said, you are going to be expected to win, but a lot of your opponents are going to give you their best game. Is that something you are looking forward to knowing that everyone probably wants to knock you guys off?
Patrick Bath: Oh yeah, for sure. I can tell some people are going to being looking out for us and trying to go as hard as they can against us. That's going to be real fun.
GopherHole: Do you think that with all your talent with Chatman, Lee, Watson and (Tommy) Humphries, not only are you going to get better playing in games, but in practices because you have some many good players on your team?
Patrick Bath: Yes, as I say, people play even better in practice than they do in games. I fully believe that. We are developing so much in practice, because of all that time in that gym, so that is a lot of fun, too.
GopherHole: What things are you really working on to continue to improve yourself as a player?
Patrick Bath: I am working on my versatility all the time. Shooting, always something you can improve on throughout high school all the way to the pros, so it always has been shooting, but right now, I'm working on ballhandling, finishing, all of that.
GopherHole: How about your summer this year, AAU-wise with D1 Minnesota? How pleased were you with how well you played this summer?
Patrick Bath: I felt like I played pretty well. You can always play better, that is something I believe. You can always be better, but I was pretty pleased with it.
GopherHole: What do you see as your strengths as a player?
Patrick Bath: For me, it's my athleticism. It is pretty hard to find in someone my height. Not only that, but I'm also very versatile. I can shoot the three. I have a nice pull-up midrange jump shot. I can get to the rim.
GopherHole: You have the two offers and you have some other big schools looking at you. What are you hearing from the homestate school?
Patrick Bath: I have had a little bit of contact with them, not a whole lot, though.
GopherHole: Have you had a chance to go to any college football games at all this year yet?
Patrick Bath: No, not yet.
GopherHole: Is that something that you are going to try to do?
Patrick Bath: Oh, for sure.
GopherHole: Any plans to make any visits to check out some schools?
Patrick Bath: Not yet, I haven't. I am looking forward to doing that soon. (Note: Bath took an unofficial visit to North Dakota State after this interview)
GopherHole: I know that you are new to the recruiting process, but do you like it so far?
Patrick Bath: Oh, my gosh. I love it. It's really exciting for me.
GopherHole: What's the best part?
Patrick Bath: Just showing up in front of the coaches. It is a lot of fun talking to them, but letting them see what I have to show and proving to them what I can do on the court.
GopherHole: Do you also see how it can overwhelming at times?
Patrick Bath: Sometimes, it can be overwhelming, but I find this all really fun to me, so mostly, I find it fun out here.
GopherHole: What is it going to mean to you to play Division I basketball wherever you end up?
Patrick Bath: It's going to mean a lot to me. I'm taking that very seriously, because, for me, I want to take it as far as I possibly can.
GopherHole: Do you come from an athletic family?
Patrick Bath: My dad played college basketball (Nebraska-Omaha).
GopherHole: How tall is he (Michael)?
Patrick Bath: 6-8. I get my height from him.
GopherHole: How does your game compare to his?
Patrick Bath: He's mostly a traditional big, strong big guy, so I'm a little bit more versatile. I think I get a lot of that from my mom. A lot of my athleticism and movement skills, but I do get a lot of the strength and post from him.
GopherHole: Did she play any sports?
Patrick Bath: She played soccer and she also did rowing in college at Kansas.
GopherHole: Do you still play against your dad or did you play against him a lot growing up?
Patrick Bath: A lot growing up. I played against him a lot, but now with his back issues, it's a lot harder to do that.
GopherHole: What do you like to do away from the court?
Patrick Bath: Hang out with friends. My girlfriend. That's a lot of the stuff that I like to do with my free time.
GopherHole: How about school? Totino is not only a good athletic school, but is also known for being a good academic school. Is that something that you take pride in as well?
Patrick Bath: Yes. I love academics. I try to keep as good of grades as possible and I have great grades myself, around a 3.6.
GopherHole: Have you thought much about a possible college major yet?
Patrick Bath: I've been thinking personal finance or business. I've been going between those two.