June 11, 2021: Minnesota received a verbal commitment from 2022 three-star running back Zach Evans (Rockwell, Tex.) late Friday afternoon.
–> Follow @Tony Liebert on Twitter
After going 77 days without a commitment, P.J. Fleck and the Gophers have added two players to their 2022 recruiting class in just two days. 5-foot-9-inch running back Zach Evans committed to the University of Minnesota Friday — becoming the seventh player to join the school's 2022 class. Evans, a three-star prospect according to 247sports chose the Gophers after being offered May 11. He decision came over top offers such as his hometown Texas Longhorns, Notre Dame and Iowa. He is the first RB signee in the school's '22 recruiting class.
THE COMMITMENT pic.twitter.com/Dt21Hypctr

— Zach Evans ㊙️ (@RealZachEvans) June 12, 2021
Who is Zach Evans?:
Zach Evans is a 5-foot-9-inch student-athlete who attends and plays football for Rockwall-Heath High School in Rockwall, Tex. Rockwall-Heath competes at the 6A level of Texas High School football, which is the highest in the state. Evans has been a serious member of the varsity team since his sophomore season where he carried the ball 135 times for 794 yards and added seven TDs on top of catching eight passes for 59 yards in 2019. In a bigger role, last season as a senior he earned 199 carried amassing 1,220 yards and 14 touchdowns on the ground while catching eight passes for 84 yards. He led the Rockwall-Heath Hawks to an 11-3 record and a trip to the final eight in the 6A Texas State Tournament. Evans' and the Hawks play in in Wilkerson-Sanders Memorial Stadium which seats a remarkable 8,300 people. Texas high school football is on a whole other level.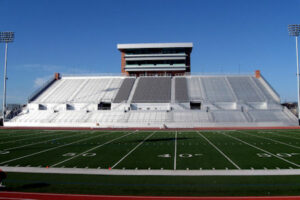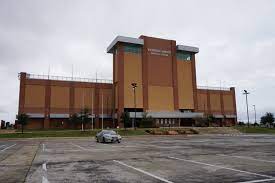 Evans is all you want in a college running back. He has true breakaway speed having run a reported 4.46. It consistently shows up on his film with a handful of 20+ yard runs. He is deadly in the open field thanks to a reported 4.3 shuttle. His all-around athleticism makes him a true game-breaker and elite-level talent. His eight passes in each of the last two seasons might seem like a small sample size, but you can tell he looks comfortable coming out of the backfield. With any running back listed at 5-feet-9-inches, you have to be concerned about how he holds up in pass protection, but he almost ways 200 pounds and has reportedly benched 305 pounds, so although it could use refinement there is a serious potential that it can improve. Evans is the first RB to commit for the Gophers in the '22 class. The only thing holding Evans back from becoming a starting Big Ten running back will be himself.
What is next?:
After the commitment of 2022 Columbia Heights tight end Spencer Alvarez yesterday, Zach Evans becomes the second addition to the 2022 class in just two days. According to 247sports the Gophers' class ranked 39th nationally in the class of 2022, but I expect that to increase after Evans' addition.
The 2022 class now includes
As the recruiting continues to return to normal with more in-person visits I expect the Gophers to stay busy recruiting. The NCAA recruiting dead period was officially lifted nearly two months ago, and Minnesota has already hosted their annual camp, so the summer should remain very busy on the recruiting scale four our king P.J. Fleck.