Joined

Nov 11, 2008
Messages

59,396
Reaction score

13,040
Points

113
per Charles:
Seven-year WNBA veteran Amanda Zahui B.[Bazoukou] is one of three league-tenured players the Washington Mystics added to its 2023 roster during the off-season.
Zahui B. sat out the 2022 season, after being suspended. She told us she first learned that she was suspended by the Los Angeles Sparks via social media. Instead of playing her second season in LA, the time off became a period of personal rediscovery.
"I'm really happy to be in Washington," exclaimed Zahui B. after the Mystics' preseason game in Minnesota earlier this month. The 6'5" Swedish native looked happier and svelte, ready to compete.
Too many sports fans believe that pro athletes are stone-cold machines, wired to perform and devoid of any feelings. They are not often allowed to be emotional and rarely receive empathy when it is warranted.
Zahui B. played two seasons as a Gopher (2013-15), before she was selected the second overall pick by Tulsa [now Dallas Wings] in 2015, and played there for a season. She then played five seasons in New York (2016-20), the 2021 season in Los Angeles, where she posted her best year in the W, averaging over nine points a game in 30 games.
On Feb. 7, Zahui B. was signed by Washington two days after her rights were traded to the Mystics from Los Angeles via Las Vegas for a 2024 and 2025 second-round pick.
"I talked to Coach T [first-year HC Eric Thibault]. And pretty much right after that…it felt right," said Zahui B., who won the May 2021 WNBA Community Assist Award for her participation in health and wellness programming, contributions to the LGBTQ+ community, and dedicating her time to helping the homeless.
In 2021, she also started a book club with a local 14-year-old girls AAU basketball team that focused on Black authors and met with them via Zoom, to read and discuss passages.
With that said, the operative word is 'happy.' This season, Zahui B. is expected to anchor Washington's second unit. "It's a different thing when it feels right in your soul. I was really, really happy with that," she stressed.
Zahui B. and Rachel Banham are two former Gophers that made opening day rosters last weekend. The two were Minnesota college teammates. "She's the same goofy one and I'm still silly," said the frontcourt player of Banham, who is in her eighth WNBA season and fourth with the Lynx.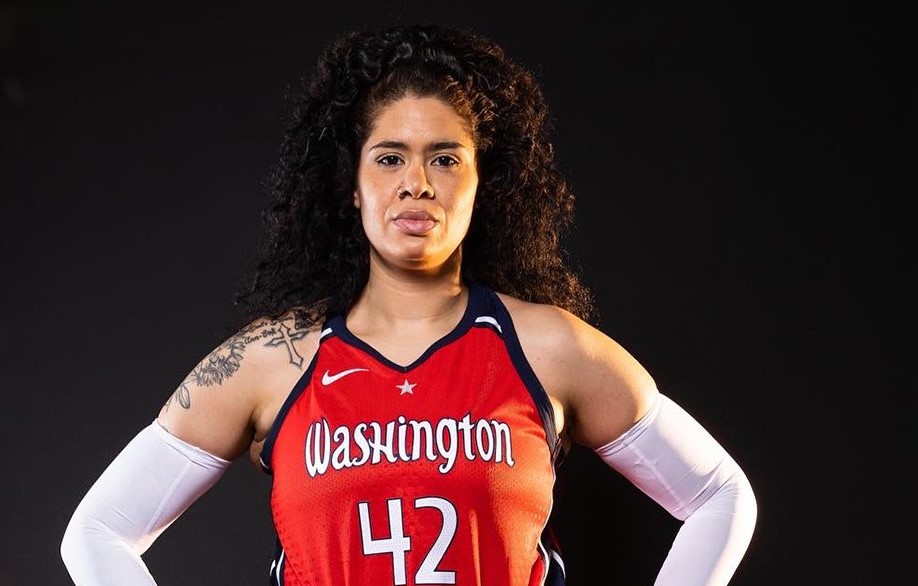 'I'm just so happy to be back in the W, and I'm on a team that genuinely loves me and wants me to be greater than I've ever been.'
spokesman-recorder.com
Go Gophers!!