Joined

Nov 11, 2008
Messages

55,720
Reaction score

6,917
Points

113
per Lynn:
Minnesota's head coach is starting to have a lot in common with his veteran quarterback.
P.J. Fleck is approaching his sixth season with the Golden Gophers, and Tanner Morgan has been on the roster his entire tenure. The two look similar in stature and they both share shiny bald heads. Now the two have even more in common, and that's marriage.
Morgan tied the knot with his wife Sarah earlier this month. Fleck believes the newlyweds have started a trend with the Golden Gophers. All-Big Ten offensive lineman John Michael-Schmitz has been engaged since January and will soon be following pursuit. Fleck married his wife Heather back in 2016 when he was Western Michigan's coach.
Now he's finding himself welcoming his players to the party, and Fleck is perfectly fine with that. Most importantly, he couldn't be more proud of his signal-caller and admires how he's carrying himself.
"I know this, Sarah is an unbelievable person and they're going to be an unbelievable couple," Fleck said. "You can call them a power couple if you want, they're faith-based, they have a really strong bond and been together for a long time."
The two were riding in the van on their way to Big Ten Media Days, and Fleck was surprised by how Morgan responded to him after he asked the gunslinger how his marriage was going.
"He (Morgan) told me great," the 41-year old coach said. "And I was like 'okay,' because he answered that way too fast."
Fleck is fully confident Morgan can multitask being a student-athlete and marriage. After all, Morgan already has a Bachelor's and Master's Degree. That's pretty impressive for a 23-year old. Fleck even made a promise to Morgan's late father that he'll be in his son's corner long after his playing days are over. Fleck knows with a strong wife, a man is capable of accomplishing anything.
"I hope she (Sarah) is okay with him being a coach too, because I think that's what his calling is going to be one day."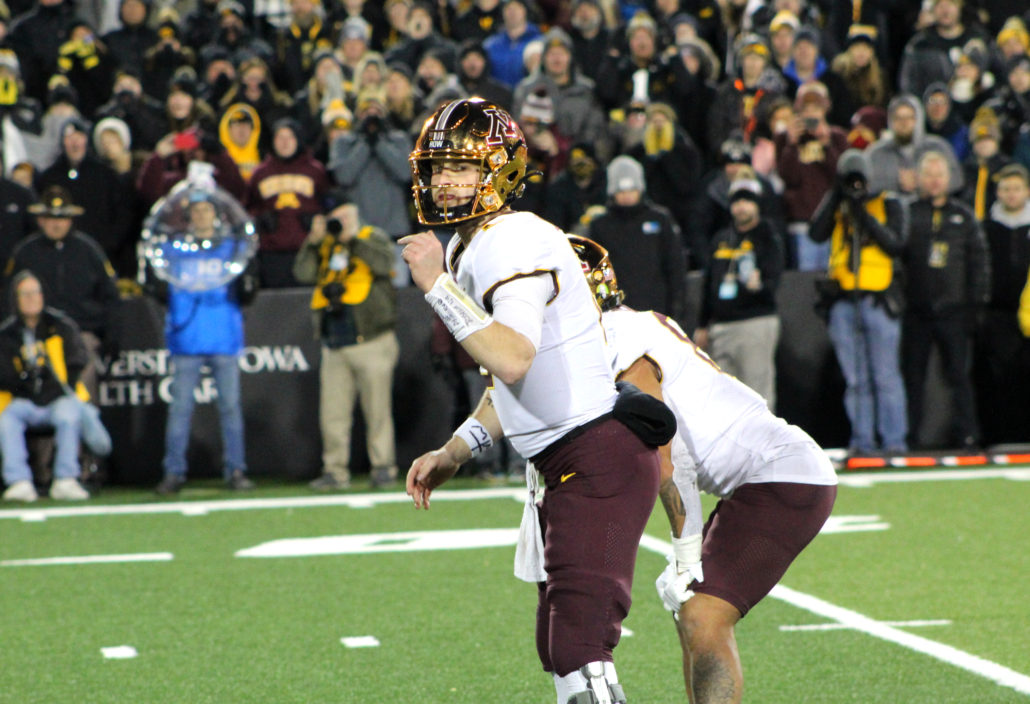 INDIANAPOLIS — Minnesota's head coach is starting to have a lot in common with his...
stayaliveinpower5.com
Go Gophers!!