Joined

Nov 11, 2008
Messages

57,576
Reaction score

10,241
Points

113
per the NYT:
In the hands of Hunter Shaffer, the sentence you are reading right now would take seven or eight seconds to type. This entire article would be done in just over seven minutes, and a recent Sunday Styles print section of The New York Times would take about 86 minutes.
During a recent online competition, Mr. Shaffer and eight other competitive typists watched as numbers on the screen counted down and gave way to the word "Go." A leaderboard showed the competitors' progress, accuracy and words typed per minute.
It was over in about 60 seconds, but Mr. Shaffer's performance gnawed at him. Normally he would have jockeyed for first place, but nerve problems in his left hand forced him to type one handed for a while.
Over several hours, Mr. Shaffer repeatedly finished just behind a teenager in the Philippines and a friend from Virginia, despite typing as fast 189 words per minute.
Competitive typing, which peaked in popularity in the first half of the 20th century before fizzling out, has found a new home online. A devoted community has developed around the hobby, which has become increasingly popular with teenagers and 20-somethings.
There are numerous typing websites, each with a slightly different flavor. Casual typing enthusiasts often land at
10FastFingers
. Monkeytype allows users to customize the words or passages they type, such as lists of more difficult words or words the user has previously mistyped. One of the most popular,
TypeRacer
, displays cars on a track for each racing typist.
Keymash
is favored by many top-tier typists for its emphasis on competition.
Though it has a low-key profile today, competitive typing once carried more cachet.
Born with a brittle bone disorder that caused hundreds of broken bones and an opiate dependence to manage the pain, Mr. Shaffer found that even when one arm was in a cast he could still type fast enough one handed to beat average typists. When able to use both hands, he excelled. His score on the 10FastFingers all-time 60-second test leaderboard — 227 words per minute — is still in the top 10.
Mr. Shaffer said his speed comes, in part, from his excellent memory. Most typing websites briefly show the words to be typed before the race starts. By memorizing them, Mr. Shaffer said he can type faster.
"I think a lot of it also has to do with the curvature of my arms," he said. "It helped with my typing early on and still does."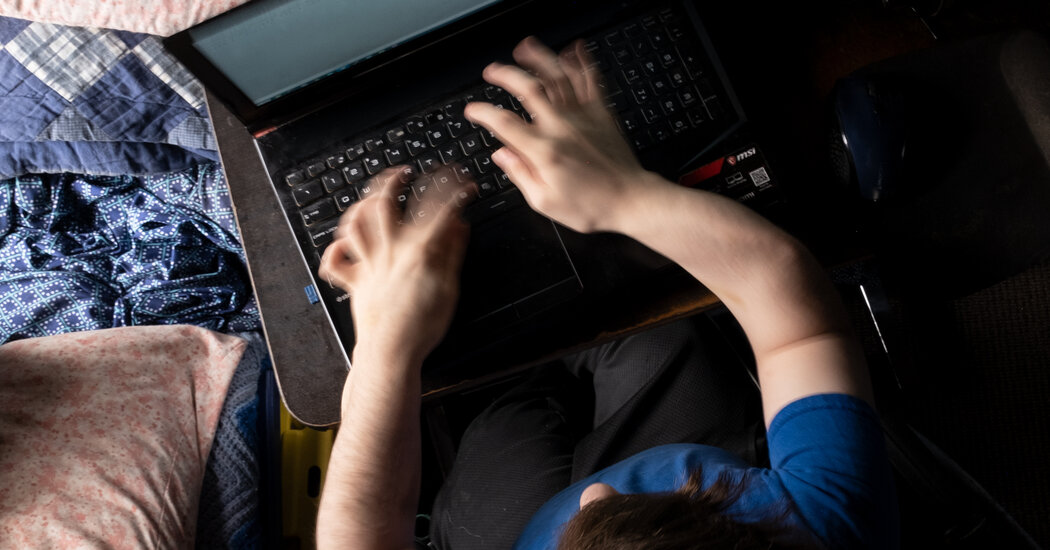 Welcome to the world of competitive typing, where hands fly across keyboards — remember those? — and there's nary an LOL in sight.
www.nytimes.com
Go Gophers!!