Joined

Nov 11, 2008
Messages

55,720
Reaction score

6,917
Points

113
One-Liners​
Experience, good technique and intelligence are some of the most important qualities in a starting center and Schmitz has all of them.
Evaluation:​
When looking at Schmitz as a prospect, he does the little things really well. Schmitz is always in the right spot at the right time and routinely got the job done on film. He does a fantastic job sustaining blocks, using great technique and an impressive anchor. Schmitz also plays through the whistle, preventing defenders from disengaging and making tackles downfield. There is tenacity and violence with the way Schmitz blocks as well. He wants to pile drive the player he is blocking, a quality perfect for an interior offensive lineman. It doesn't always look pretty but Schmitz always got the job done. In the run game, Schmitz plays with great pad level and he does an excellent job at the second level. He easily redirects defenders and uses his lower body flexibility and core strength to block linebackers out of the play. At times, Schmitz's lack of size and length will cause him to get overwhelmed by bigger and stronger defensive tackles. With that being said, there weren't many negative players on Schmitz's film and even when he didn't win a rep cleanly, he was able to prevent his assignment from getting to the ball carrier or quarterback. Overall, Schmitz doesn't have elite physical tools but he is exactly what teams want in a starting center. With another good season and pre-draft process, Schmitz should be a firm day two pick and day one starter at center.
Grade:​
3rd Round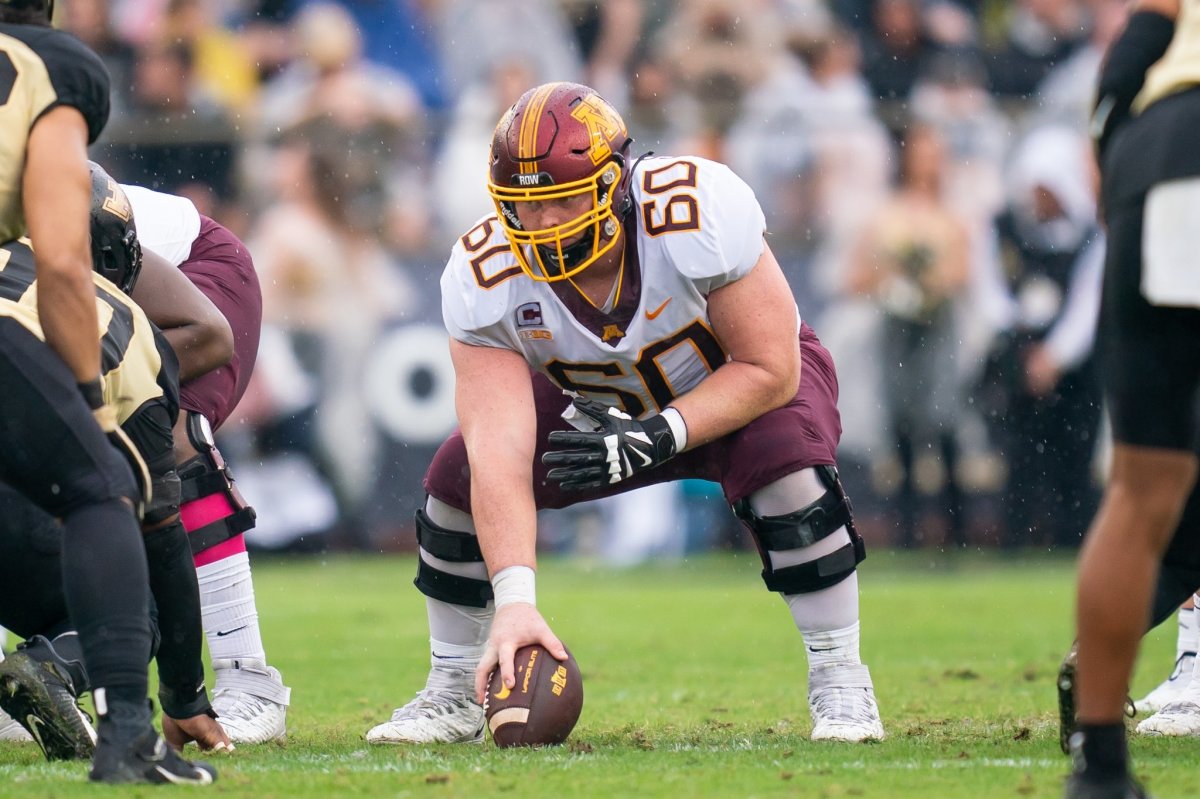 NFL Draft profile scouting report for Minnesota iOL John Michael Schmitz
www.si.com
Go Gophers!!