Joined

Nov 11, 2008
Messages

59,965
Reaction score

14,129
Points

113
Per Charles:
MSR: With a couple weeks left before the season opener, what do you know about your team now that you didn't know when you first met them this spring.

DP:
I would say, I, and our entire staff have actually learned a lot about our team ever since coming back after our trip to Europe [in August]. They really have a hunger to do well and have an edge that they want to do well.
AB:
I think you know sometimes when you have a young team, you are interested to see how quickly they can pick up on things. I think they are doing a really good job.
AH:
Every day we come into practice it doesn't feel like a job or work. We're always smiling and laughing.
MSR: Speaking of the 10-day trip to Croatia, how did that experience help in terms of team bonding and chemistry?

AB:
I think it was a good experience just to bond with everyone since they're new to us.
DP:
It was beneficial for us in a lot of ways to spend time together outside of basketball. A great bonding experience. We understood that the competition wasn't as good as the competition that we're going to face [this season]. That was the end of August to now, the middle of October, and how much better we are now.
MSR: Your staff has been together for at least two years, not counting Rachel Banham, a holdover from the previous coaching staff. How has this familiarity helped in terms of continuity?

AH:
Once we got here, we were able to advance the program quicker with a staff that has new coaches.
- ADVERTISEMENT -
AB:
We're all saying the same things.
DP:
It's incredible to have them. They've been doing a great, great job.
MSR: Your non-conference schedule includes three Black college teams. The local media typically dismissed HBCUs as lightweights. You also are playing UConn and Kentucky among others before your Big Ten schedule.

DP:
We will be consistent in how we prepare for games. It's the scouting report, film, the walkthroughs, all those types of things. There's a consistency, regardless of who we're playing. It becomes less about our opponent. It's about who we are.
MSR: Talk about having Rachel Banham, former Gopher great and current Minnesota Lynx guard, on your staff. The Lakeville native's official title is assistant coach/director of quality control.

AH:
She fits in like she's been working with us for a long time. I think Rachel is a heck of a coach. She understands the game at a high level. To have a professional basketball player in your practice is great, because a lot of our players want to get to where she is.
MSR: As coaches, how have you grown since coming to Minnesota?

DP:
You don't know as a coach when things are going to click and when they are going to resonate fully. What we don't want to do is work on so many things that we forget about what our core things are, what we're gonna be really good at…then pick up a couple of things here and there.
AB:
I think the biggest difference [is] I am a lot calmer now. I have a lot more patience. I've done a better job at explaining.
AH:
I think the biggest thing for us is continuing to get better every day. I am more excited to see the story of this team. We add a paragraph each day, and by the end of the year we'll see how that book reads.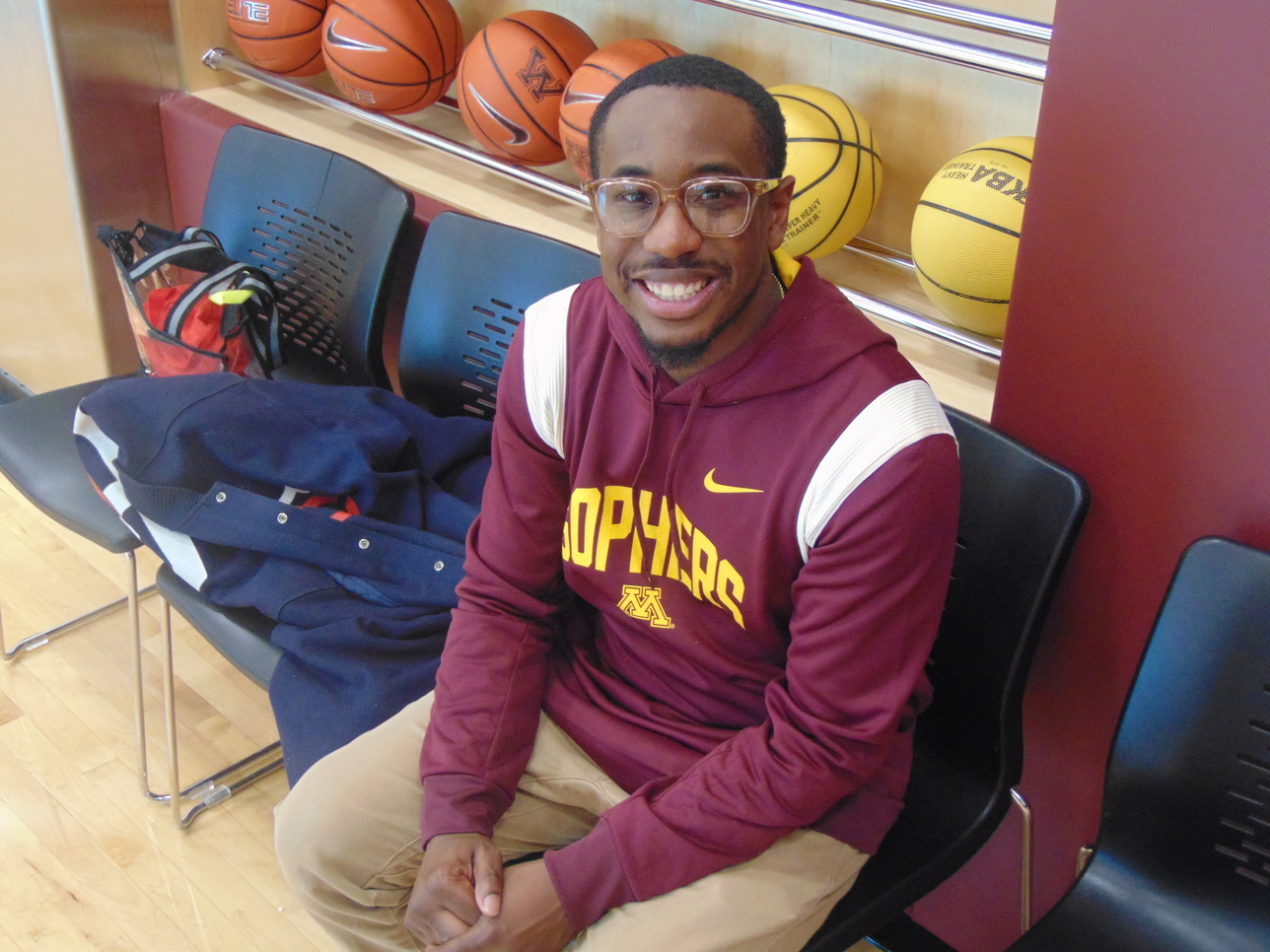 'There's a consistency, regardless of who we're playing. It becomes less about our opponent. It's about who we are.'
spokesman-recorder.com
Go Gophers!!