Joined

Nov 11, 2008
Messages

53,636
Reaction score

3,722
Points

113
per Lemon and Golba:
Justin: Minnesota​
Spoiler alert: It is fun to announce that this answer is not Ohio State. And its not even close. There is actually really only one answer to this question, and the answer is Minnesota.
The Barn is one of my favorite places that the Buckeyes play, but this year it is safe to say the Barn will see more losses than wins.
This is who the Golden Gophers lost. Get your pen and pad out:
Gabe Kalscheur (to
Iowa State
), Liam Robbins (to Vanderbilt), Jamal Mashburn Jr. (to New Mexico), Jarvis Omersa (to St. Thomas), Martice Mitchell (to Northern Illinois), Tre' Williams (to
Oregon State
), Sam Freeman (to Pacific), Brandon Johnson (to DePaul), Both Gach (to Utah) and Marcus Carr (to Texas).
Oh and more — their coach is gone. Richard Pitino was fired, and the Gophers hired Ben Johnson. Johnson is a former assistant at Minnesota under Pitino and Travis Steele at Xavier.
Coming back to Minnesota are two players: Isaiah Ihnen and Eric Curry. Ihnen averages 3.1 points per game and 3.1 rebounds per game while averaging 13.1 minutes in his career. However, he will not play in the 2021-22 season after suffering a knee injury in summer practice that will end his season before it starts.
After five seasons, Curry was going to elect to not use his free COVID year of eligibility and become a graduate assistant under coach Johnson, but in July decided to return to the court for one last go around. He averages 4.6 points per game and 4.0 rebounds per game in 18.2 minutes per game played. Their lack of front court depth and experience very likely played a role in this decision for Curry.
All of these losses are significant, but there are two that stand out: Marcus Carr and Liam Robbins. Carr was one of the top scorers and playmakers in the Big Ten last season. He averaged 19.4 points per game, 4.0 rebounds per game and 4.9 assists per game. Minnesota went 14-15 last season, and Carr was the reason that the first number even got to 14. He is heading to Texas to compete for a national championship and be a huge factor for new coach Chris Beard.
And as for Robbins, a transfer from Drake, Ohio State fans know him well. He dropped 27 points and 14 rebounds in a win against the Buckeyes on Jan. 3. The 7-foot-1 center averaged 11 points and seven rebounds per game and was looking to be a breakout star for the Gophers this year. He is now with Vanderbilt.
So, since the Gophers lost so many guys, here is who they are bringing in to replace most of their players:
Jamison Battle (from George Washington), Luke Loewe (from William & Mary), E.J. Stephens (from Lafayette), Sean Sutherlin (from New Hampshire), Treyton Thompson, Payton Willis (from College of Charleston), Parker Fox (from Northern State), Abdoulaye Thiam, Charlie Daniels (from Stephen F. Austin), Daniel Ogele (from Mercyhurst).
These are all guys who are unproven and coming from smaller schools. They may be good players, but the Big Ten is a gauntlet and the Gophers, at least this season, are going to struggle mightily.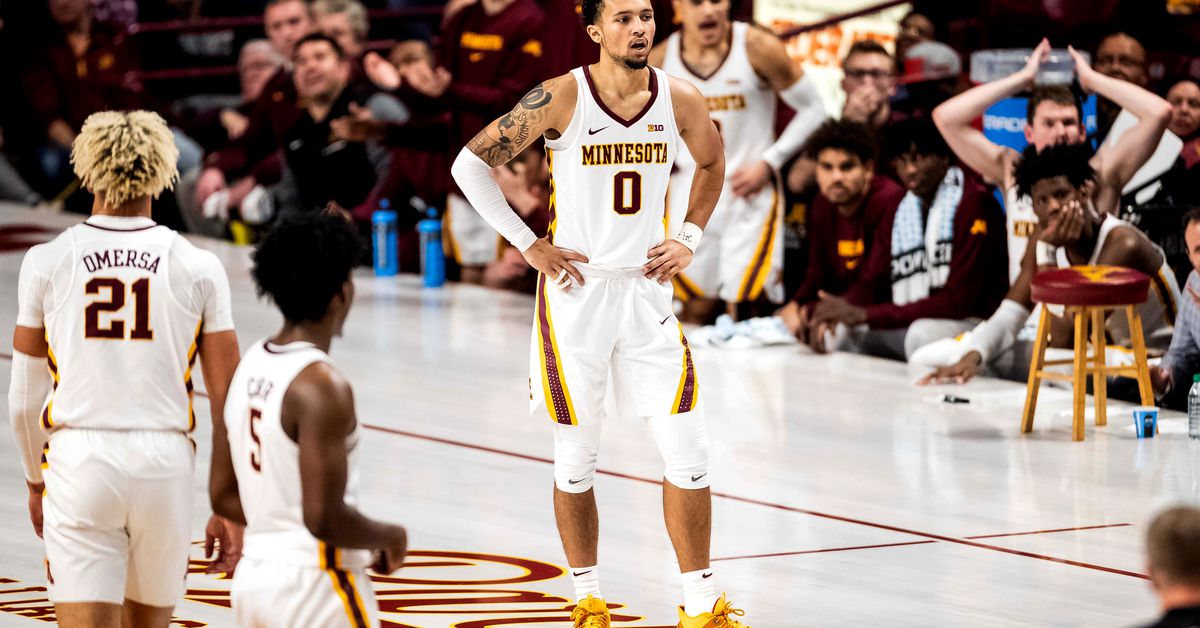 There's a pretty clear worst team, but the case could be made for as many as five!

www.landgrantholyland.com
Go Gophers!!