Joined

Sep 9, 2015
Messages

7,594
Reaction score

659
Points

113
Get to know sophomore outside Jenna Wenaas, a Frisco, Texas native.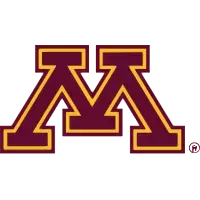 gophersports.com
Gopher Spotlight: Jenna Wenaas
Jenna Wenaas is a sophomore outside from Frisco, Texas. After playing in just 43 sets as a freshman, Wenaas is having a breakout sophomore year with 101 kills in eight matches thus far. She ranks second on Minnesota with 3.48 kills per set and has double-digit kills in seven different matches this season. She won Big Ten Player of the Week on Monday after tallying 28 kills in two three set wins over UST and Iowa State. A former top-10 recruit in the class of 2020, Wenaas is majoring in health and well-being sciences.
GS: How did you first get into playing volleyball?
JW: I really started because of my mom. I used to play softball, but they didn't have it as a sport in middle school so I got into volleyball. So that was in seventh grade that I started playing for the school team and started playing club shortly after.

GS: What other sports did you play besides volleyball growing up?
JW: Yes, I also played basketball, softball and ran track (in middle school) but once I got to high school I focused on volleyball. Softball was my first love and I thought I wanted to play it in college when I was in middle school, but volleyball eventually took over and became my favorite.

GS: At what point in your early career could you start to see you had the ability you could play at a high level?
JW: Really not until my junior year of high school. I knew I was pretty good early on, but I didn't know if I was good enough to play at Minnesota and in the Big Ten. I played for a different coach for my club team named Ping and he helped me develop a lot in a short amount of time.

GS: What made you choose Minnesota in your recruitment process?
JW: I just loved the opportunities that were provided with the Minnesota volleyball program. I knew [head coach] Hugh [McCutcheon] was a great coach and he could help me develop into the best player I could be. I knew I could learn a ton from him and the coaching staff. With Minnesota being a top program and getting to play in the best volleyball conference in the country, becoming a Gopher was the best decision for me.

GS: Why did you choose to wear the number 2?
JW: I was No. 2 in high school and No. 5 in club. Melani [Shaffmaster] chose 5, so I was good with 2.

GS: What goals do you hope for the team to accomplish this year?
JW: I think we're fully capable of winning the Big Ten and going on a deep run in the [NCAA] tournament. Our goals are also to meet our standards, which are giving 100% effort every play and communicating as a group. We just want to get better every day and be good teammates to one another.

GS: What goals do you have for yourself?
JW: I just want to be the player I know I'm capable of being. So just bettering myself so I can be the best player and person I can.

GS: Which games are you looking forward to most?
JW: Any game in the Pav is always fun. But probably Nebraska or Wisconsin, because those games are always high energy and intense.

GS: When you're not on the volleyball court, what do you like to do?
JW: I love hanging out with friends, swimming, wakeboarding, playing beach volleyball and going shopping.

GS: What's something that Gopher fans don't know about you?
JW: I have two dogs and a cat. The dogs are named Moose and Lilly, and my cat is named Binx (from the movie 'Hocus Pocus).