Joined

Sep 9, 2015
Messages

7,318
Reaction score

556
Points

113
Minnesota welcomes four newcomers to the team for the 2021-22 season. GopherSports.com is sitting down with each of them to get to know them better as they prepare for their first season in the Maroon and Gold. First up, Maggie Czinano.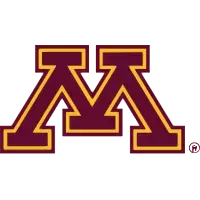 gophersports.com
First Up: Maggie Czinano:
Up first, it's Maggie Czinano, a 6'0 freshman guard from Watertown, Minn. Czinano earned Star Tribune All-Metro Honorable Mention honors as a senior, averaging 21.8 points per game. She was a three-time all-conference honoree and was named all-state as a junior as she averaged 21 points, 2.2 steals and 2.1 assists per contest. During her prep career, Czinano helped helped Watertown-Mayer High School to a pair of conference championships, a section championship and a third-place finish at the 2017 state tournament. GopherSports.com: When did you start playing basketball?
Maggie Czinano:

"I've been playing basketball for as long as I can remember. My family is a very basketball-oriented family, so you could just be playing pickup in the driveway or bouncing a ball down the street on a walk. It's just grown up with me. That's how I began to love the sport."

GS: When did you realize you might be able to play in college?
MC:

"I only joined AAU going into the eighth grade because I'm from a small town where AAU wasn't a huge thing at my school. After that year and going into my next year and having schools reach out, those letters in the mail kind of hits you and you're thinking 'wait, I can actually do this. This is something I can achieve.' From there it was a goal and then reaching out to get that goal.

GS: What was your recruiting process like?
MC:

"I loved it. I have an older sister that went through the same process so that made it really easy. I had all my questions answered right at home. My recruiting process didn't get affected by COVID, which I know a lot of the girls that I played with did, which was super nice; I committed nice and early. So yeah, I loved doing it. I loved the phone calls and interacting with other coaches. I couldn't have asked for a better recruiting process."

GS: What made you decide on Minnesota?
MC:

"For sure, the coaches. Obviously during recruiting you talk to a lot of coaches, you talk to even a lot of players, and the Minnesota coaches were so relatable and they really asked about you, instead of basketball. They wanted to get to know you instead of just you as a basketball player. That really stuck out for me in the long run."

GS: How familiar were you with Coach Whalen and all the success she had in her career?
MC:

"Well coming from Minnesota you hear her name pretty often. Especially for my family, I think my family is still in shock that I see

Lindsay Whalen

on a daily basis. But if definitely was a factor going to Minnesota knowing how much experience she had and all the different coaching she's had. You knew she was going to do something great with the program, and look where she is now."

GS: Your sister plays at Iowa. What have you learned about the Big Ten and the college game from watching her?
MC:

"I've learned a ton from her. She's someone I'm always able to FaceTime or call if I have questions. Mostly I learned to just work hard every single day. You're going to have bad days or bad practices and you're going to have good days, so it's just breaking through those and giving it your 100 percent because it's going to pay off in those games where you need it. So definitely just that work ethic and going at it every single day."

GS: You said she helped you during your recruiting process. Is there anything specific she helped with and did she try to sway you toward Iowa or leave it all up to you?
MC:

"She left it totally up to me, which I loved. She was not persuasive one way or another. In the beginning of my recruiting process I was a really shy little eighth grader, and I was super nervous to call these coaches. So she would come and sit down next to me and be there with me on those phone calls and tell me what I should and shouldn't say, like what I should say about myself or maybe not say until later in the recruiting process. That was super helpful."

GS: Have you and your sister talked about what that first game between Minnesota and Iowa is going to be like?
MC:

"Oh yeah, from the first day I committed. We're very competitive, so even the talk is very competitive."

GS: Do you know what your parents are going to do for those games? Will one wear Minnesota gear and one wear Iowa?
MC:

"I would hope they would all wear Minnesota gear, but I think somehow we'll have to get them a half-Iowa, half-Minnesota shirt and see then who shows up in the most Minnesota gear and see who wins.

GS: How would you describe your game?
MC:

"I'm pretty lengthy, and I use my length to my advantage. I also take pride in my quickness. I have a very quick first step, and I'm very quick to get up and down the floor. And with practicing with this team, it's going to be great; I love getting up and down the floor with them."

GS: You've had some time to practice with your Gophers teammates. What have been your first impressions?
MC:

"I absolutely love it. I love the speed, which I was really nervous about coming in. I was thinking 'this is a whole new game, I'm from a small town," but the girls are just amazing. They build you up when you're feeling down or not making your shots. And the speed of the game is just something I've fallen in love with."

GS: Are there any particular teammates who have taken you under their wing and helped you out so far?
MC:

"Yeah, I room with

Caroline Strande

and

Katie Borowicz

is also in my room. Katie came for half of a season last year, and Caroline is now a sophomore so coming back home and having them talk about what practice is going to be like before we even got there and what weights is going to be like, and all these expectations was really nice going into it with an open mind and knowing what you're doing."

GS: You talked about the speed earlier, so I assume you've noticed a jump in the level of competition since working out with the Gophers?
MC:

"Absolutely. Every player you're going to come into contact with has experience and they deserve to be here. And you're not from a small town getting tripled-teamed anymore, you have to get yourself open and make those moves on your own, so it's definitely a huge jump in ability and even confidence in the players. You've just got to be along for the ride; you'll learn eventually."

GS: How do you think you've fared in your summer workouts? Do you think you're keeping up with everyone or have you felt like you needed to step up your game?
MC:

"I think with my team and the girls we have now it's really easy to be confident in the shots you're taking. You're not judged or looked down on, so I think keeping up with them is very easy. I don't it's a really big jump from high school to Big Ten play, but these girls have made it amazing."

GS: You'll be wearing No. 5 for Minnesota. Is there any significance to that number for you?
MC:

"I've always been No. 5, and it's stuck."

Off the Court with Maggie
Favorite Food:

Steak, medium

Favorite Movie:

I'm a little kid at heart so I love Coco.

Favorite Social Media App: Instagram Hidden talent:

I'm a pretty good soccer juggler

Favorite WNBA Player:

Arike Ogunbawale

Favorite basketball moment of your career:

In high school, I was able to play with my older sister and my younger sister, so that's super special to me.