Joined

Oct 17, 2018
Messages

1,269
Reaction score

1,233
Points

113
Gophers head West to tangle with the Buffaloes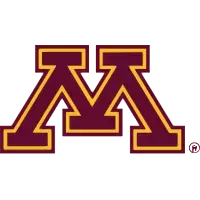 gophersports.com
Here is a nice summary of Gopher factoids going into the Colorado game. News to me: we have played Colorado three times before and own a 0-3 record against them. Last game/loss was 29 years ago, in 1992. Time for the Gophers to put a game in the W column.
If we rely heavily on the run against Colorado, we play into their defensive strength. Maybe that will work for us anyway, if the OL is in top form and we've got two or three RBs contributing well. If we can get a good passing game going, putting some stress on the Buffaloes' safeties, our run game should benefit.
The Buffaloes' run game is very good, in part because their QB runs a lot and effectively. Hope we have a strategy to bottle up their QB. He is kind of like young Martinez (Nebraska), I think—but perhaps more of a leader and less of a head case. I can see why many pundits think Colorado will win this game, especially after it hog tied Texas A&M for so long. But I think the Gophers will be ready, and, unlike A&M, will be playing an experienced QB. Go Gophers.
Last edited: