Joined

Nov 19, 2012
Messages

781
Reaction score

446
Points

63
Per Busting Brackets:​
9. Minnesota Golden Gophers​
Home & Away – Indiana, Iowa, Michigan State, Northwestern, Ohio State, Penn State, Wisconsin
Home Only – Illinois, Purdue, Rutgers
Away Only – Maryland, Michigan, Nebraska
In a perfect world there is some sort of gopher/groundhog pun to make, but thanks to the drastic changes in the Golden Gopher's roster, this season will look nothing like last. With nine players from last season's roster transferring out and the eight transferring – are being joined by two freshmen – are not even the only new faces as Ben Johnson was hired as head coach after the Golden Gophers parted ways with Rick Pitino.
The Golden Gophers do get some luck as the only top-tier team they face twice is Ohio State. Clearly, they do not match up well against the Buckeyes who will be returning three starters, most importantly EJ Liddell, who the lone Golden Gopher starter to return in Eric Curry will not be able to guard.
The key player for Minnesota that will have a determining factor if they can finish above .500 versus fellow tier four teams Northwestern and Penn State will be George Washington transfer Jamison Battle. At the power forward position, Battle will – well- battle with 6'10 Pete Nance and 6'6 Seth Lundy, which is a testament to his versatility.
The home and away match-up versus Iowa will be won in the backcourt as All-CAA Defensive Team member Luke Loewe and College of Charleston transfer Payton Willis take on Big Ten upper-classmen Jordan Bohannon and Joe Toussaint. Among their one-game teams, the only one they have a chance to win was against Nebraska, but with the Golden Gophers having to travel to Pinnacle Bank Arena, the chance of getting a "W" will be left on the plane.
Since the Big Ten Basketball Conference released its schedule around mid-May, teams have also begun to release their non-conference schedule as well. plus ...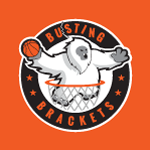 bustingbrackets.com