Joined

Nov 11, 2008
Messages

55,720
Reaction score

6,917
Points

113
per the Daily:
WR Daniel Jackson:
Jackson was a four-star prospect out of high school and was ranked as the No. 52 receiver nationally among his graduating class. He enrolled at Minnesota in 2020, becoming Head Coach P.J. Fleck's highest-rated wide receiver recruit.
During Jackson's freshman year, Big Ten teams reduced their season schedules in response to the COVID-19 outbreak. He played in five of the possible seven games, notching 167 receiving yards on 12 receptions, good for third on the team in both categories. The shortened season tampered with Jackson's potential volume and production, but it was enough to assess his role for the following year.
At the start of the 2021 season, Jackson took on a bigger role after his teammate, Chris Autman-Bell suffered a lower leg injury. Through the first four games, he was quarterback Tanner Morgan's favorite target, leading the team in targets and receptions. His hot streak would halt due to an undisclosed issue announced before heading into week 6. The undisclosed issue caused him to miss games against Nebraska and Maryland. He struggled to regain ground when he returned, failing to reach 30 receiving yards in most games for the rest of the year. He finished his sophomore season with 267 receiving yards, 25 receptions and one touchdown.
Jackson now heads into his third season with evidence of positive growth in his production. Although parts of that growth can be attributed to the early absence of Autman-Bell, he has proved to be a reliable asset when unexpectedly promoted to be the team's WR2. If offensive coordinator Kirk Ciarrocca re-establishes his pass-heavy strategy displayed in his previous tenure with the Gophers, Jackson's opportunities would naturally increase and lose its dependency on other receivers, regardless of his place on the depth chart.
DL Deven Eastern:
Eastern is a 6 foot 6 inch, 290-pound defensive lineman from Shakopee, Minn. He was a part of the 2021 recruitment class and was the No. 45 ranked defensive lineman in the nation. The four-star prospect received offers from six different colleges but decided to stay close to home and play for Minnesota.
During the offseason, Minnesota experienced a substantial roster overturn on the defensive line. The team saw seven of their defensive linemen leave the program, creating over 2,000 vacated snaps for the remaining players to inherit. With the competition within the position leveled, it is expected that Eastern will be a big beneficiary for the leftover snaps this season.
Eastern's frame and explosiveness should guarantee a spot in the defensive line rotation. He offers the ability to compete anywhere on the line while making an occasional play in the backfield. His innate flexibility on the field will be an advantage for him to earn more playing time, a factor that could push him toward breakout-level production.
LB Cody Lindenberg:
Lindenberg was a top ten in-state football prospect the size of a stereotypical Big Ten linebacker. In 2020, He chose to remain in Minnesota and committed to play for the Gophers and defensive coordinator Joe Rossi.
Lindenberg started as a true freshman in the Gophers' season opener against Michigan because of linebacker Braelen Oliver's injury. He recorded three total tackles in that game, two against Illinois the following week and four against Maryland in week 3. After the game against Maryland, he failed to register another tackle as his playing time was decreasing.
The 2021 season was competitive at the linebacker position. Jack Gibbens had recently transferred to Minnesota from Abilene Christian and immediately earned the starting role as the Mike linebacker. Oliver returned from his injury to compete for the starting Will linebacker spot, and Mariano Sori-Marin had started to earn his spot in-season through quality production. Lindenberg would struggle to earn snaps until his season-ending foot injury.
With Gibbens leaving for the NFL, Lindenberg will look to bounce back and keep the linebacking trio intact this season. Currently, there are no official reports on how his foot is doing after the surgery, but he was listed on the Maroon team roster for the Gopher's annual Spring Game in April. If his foot is completely healed, he should be set to resume competition for the Will spot and occasionally fill in as the Mike behind Sori-Marin.
Second chances don't come too often for players off a season-ending injury, but Lindenberg has a rare chance to start in multiple games this season. And with three more years of eligibility, he is still considered to have a big future with Gophers football.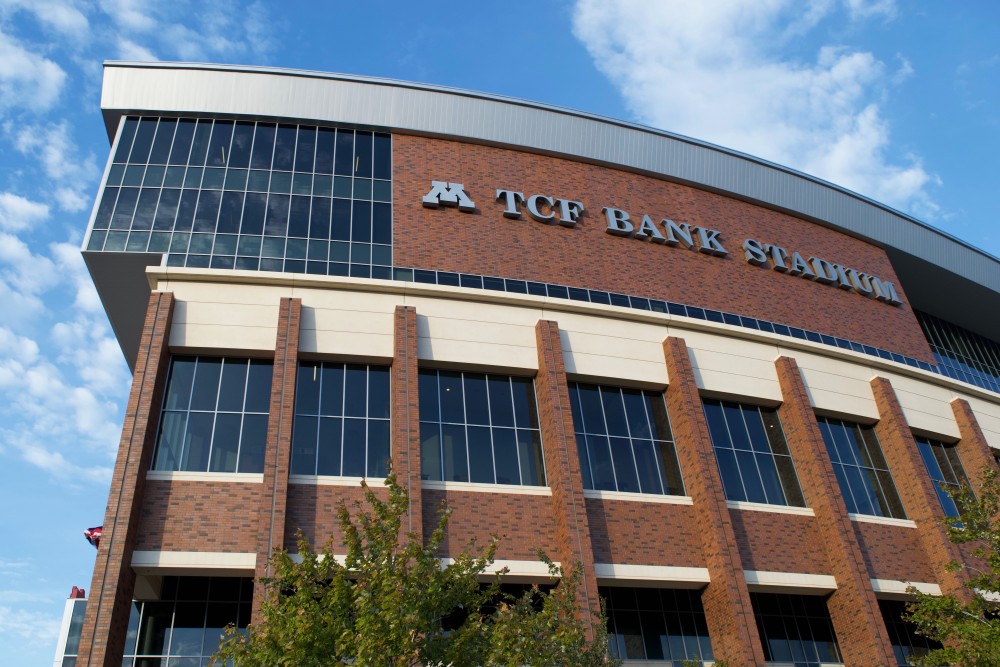 These three athletes are young but ready to make an impact for the Gophers this fall.
Go Gophers!!