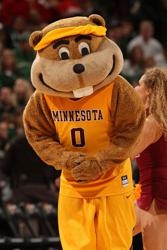 Basketball is among some of the most popular games. Millions of people from different parts of the continent play or follow basketball closely. The National Basketball Association (N.B.A.) league is the most watched by different basketball lovers. The American League has managed to produce some basketball greats like Michael Jordan, Allen Iverson, Kobe Bryant, and Vince Carter. Some current players are poised to be future greats.
LeBron James, Stephen Curry, and Kevin Durant are some of them. This crop of players has made many fall in love with the game. Movies and documentaries have been produced to honor some of these greats. They cover a lot about their personal life and career. Watching these documentaries will help you understand your favorite basketball players better and the struggles they have been through to be where they are in life. The following are some of the best basketball documentaries that can inspire gophers.
The Last Dance
This documentary explains the story of basketball great Michael Jordan and his stint at Chicago Bulls. The Last Dance focuses on his final season at Chicago Bulls, which is the 1998 basketball season. This was one of the most anticipated documentaries since it was announced in 2018. Everything about Michael Jordan has been explained in this particular documentary. Watching it will help you understand why he is referred to as the G.O.A.T. (Greatest of All Time) in basketball. The documentary has also featured other basketball stars like Scottie Pippen and Dennis Rodman, who were his teammates and even part of the 1997/98 Chicago Bulls roster. This 10-Episode documentary is a must-watch because it can inspire gophers and other basketball lovers to be the best in the game.
Iverson
Released in 2014, it is a documentary that explains the life of basketball great Allen Iverson. He came from humble beginnings and grew in a town full of racial tensions. Iverson's wrongful incarceration almost affected his ambitions as a basketball player. His coaches, family friends, and the governor of Virginia helped and supported him by ensuring he attended Georgetown. This was a defining moment for him and his life as an athlete because he was selected during the 1996 N.B.A. draft. It took him a while before his talent transcended. Iverson's career was full of controversy. This particular documentary has covered everything about Allen Iverson's life and career. Upcoming basketball players and other persons can be motivated after watching this documentary.
Kobe Doin' Work
On 26th January 2020, the basketball world and sporting fraternity at large lost one of the greatest players of the last decade, Kobe Bryant. Many movies and documentaries were produced to honor his outstanding career at L.A. Lakers before his sudden demise. Kobe Doin' Work is one of the best Kobe Bryant documentaries you will watch. This film, which was produced in 2009, follows Kobe during one of the most famous games of the 07/08 season against San Antonio Spurs. You can watch this particular documentary to know more about the late Kobe Bryant's season.
More Than a Game
More than a game is a documentary that follows LeBron James and his teammates from high school in Akron, Ohio. It also explains the journey that saw them become dominant players in high school basketball. Watching this will help you understand LeBron's beginnings before becoming one of the greatest basketball players in the world.
Basketball: A Love Story
This 2018 documentary produced by Dan Klores highlights why basketball greats like Kobe, Shaq, Magic Johnson, and Bill Russell fell in love with this game. There is a lot you are going to learn when you watch these documentary films. You will get the kind of inspiration needed to excel in the game and other areas of life.