Joined

Sep 9, 2015
Messages

7,609
Reaction score

662
Points

113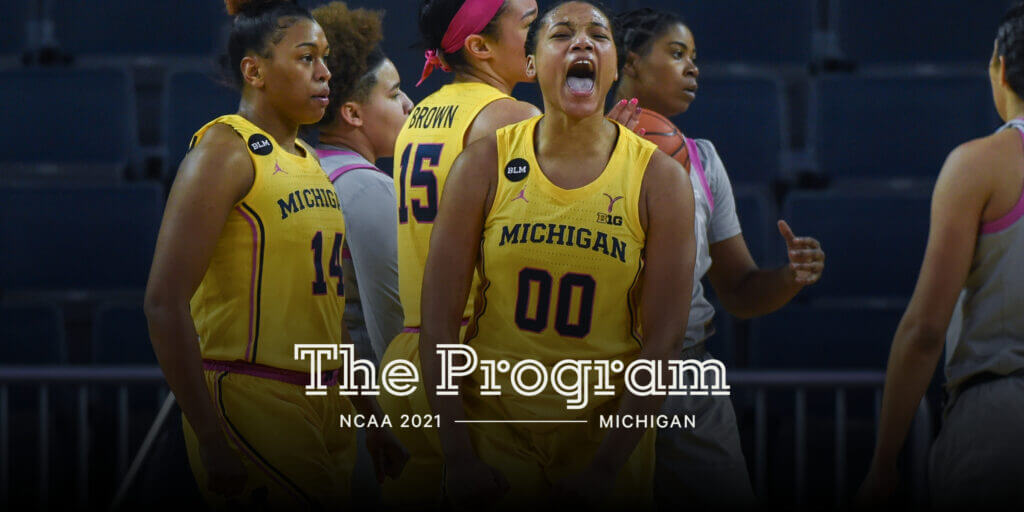 Big Ten player of the year Naz Hillmon is poised for a strong senior season.
theathletic.com
Last season the Wolverines were one of four B1G teams to make the Sweet 16 (the others were Maryland, Indiana and Iowa). Can B1G Player of the Year, Naz Hillmon, keep them rolling?
As Michigan players gathered over pregame meals or in film sessions during their NCAA Tournament run last season, they were reminded of the program's foundation. They read articles about the athletes who donned the Wolverines jersey before them and video chatted.

"That was really special for us, and it kind of put things in perspective, especially with such a weird year of not having fans and just everything in between," senior Naz Hillmon says. "It was just kind of nice to put things in perspective like that and think about the people who came before us."

The players learned more about their past as they created the present and helped cement a new milestone for Michigan — the program's first-ever Sweet 16. After beating historic blueblood Tennessee in the second round, Michigan exited the tourney after narrowly losing to Baylor in overtime. While the team lost two starters, the Wolverines return an experienced senior class — Hillmon, Amy Dilk, Danielle Rauch and Emily Kiser — including the 2021 Big Ten Player of the Year in Hillmon. Now that perspective means more to players looking to secure their legacy in their final year in Ann Arbor.

Last week, coach Kim Barnes Arico gathered a few from her group of seniors to speak about making their mark.

"Part of leaving their legacy is making sure the program is going to be better moving forward than it is now, so that's making sure they're teaching younger kids what it means to be a Michigan Wolverine and having them embrace the culture they've really helped to create," Barnes Arico says. "They said from the minute they stepped foot on campus that they're going to be difference makers and that has come true in so many levels."

Hillmon and Barnes Arico explained the culture goals: They want to be the hardest working team, which means embracing the grind and staying longer after practice, something they've done since they were freshmen. "I think that's something this senior class really said, 'We want to make sure everybody understands what that looks like and how that is measured,'' Barnes Arico says.

For Hillmon, that idea of legacy goes back to remembering past players, like the seniors she looked up to as a freshman. "(They were) so helpful, got us through our toughest days," she says. "They were our big sisters at the time and remembering that we are that to someone else." That means looking out for younger players in workouts and realizing more about what goes into being a senior for a team with seven underclassmen.

Hillmon and Rauch, the team's co-captains, are in excellent positions given they both hope to go into the coaching profession. Hillmon really realized she wanted to coach when helping out at one of the Michigan prospect elite camps. She was into the experience, trying to draw up plays and run different sets all for the girls at the one-day camp. She likes the idea of giving back to a game that's given her so much.

And while this year might be her and her fellow seniors' final season at Michigan, they'll be in a position to shape the program's future.